* NTI organizes 3 months and 6 months training programs as part of "Next Technology Leaders" initiative. Registration starts NOW.
The National Telecommnuications Institute (NTI) is organizing two training programs:
- an intensive "3 months" program
- a professional "6 months" program
covering a number of fields related to Communications and Information Technology. The Call for Registration of each program is attached below: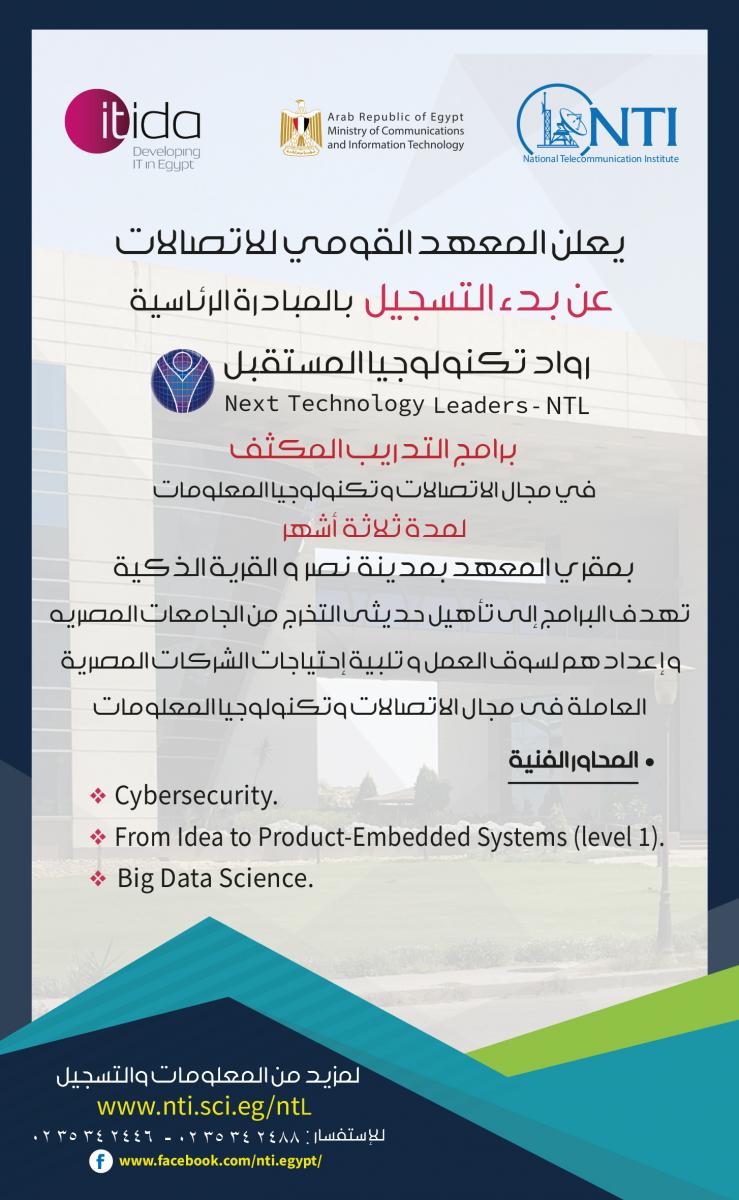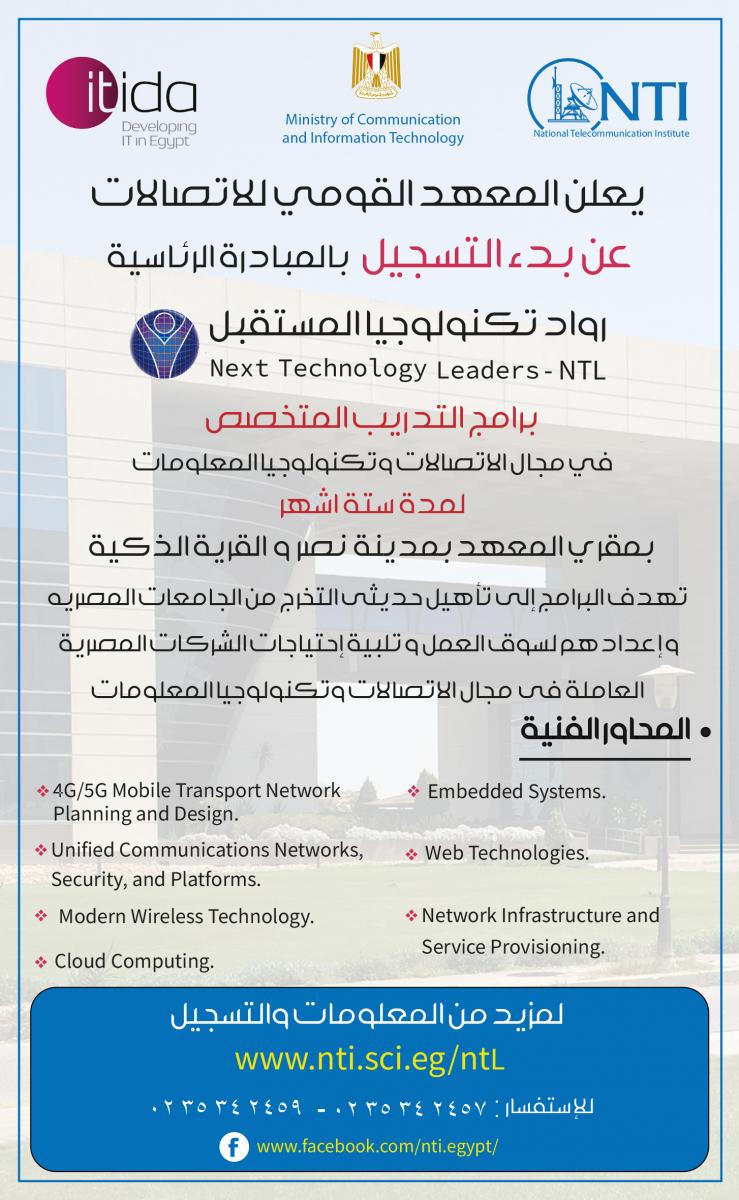 The following information applies to the 3 months intensive program and the 6 months professional program
1- Registration period one month.
2- Date for notification of acceptance 2nd of September.
3- Start date 23rd of September
Furhter details can be obtained from the URL: www.nti.sci.eg/ntl