Assoc. Prof. Ahmed KHATTAB (EECE2002) receives State Encouragement Award in Advanced Technological Sciences for 2017
Results for the 2017 awards offered by the Egyptian Academy of Scientific Research & Technology have been announced. According to the portal of the AlGomohoria News Paper, Asscoiate Professor Ahmed KHATTAB (EECE2002) - of the Department of Electronics and Electrical Communication Engineering (EECE) - has received the State Encouragement Award in Advannced Technological Sciences.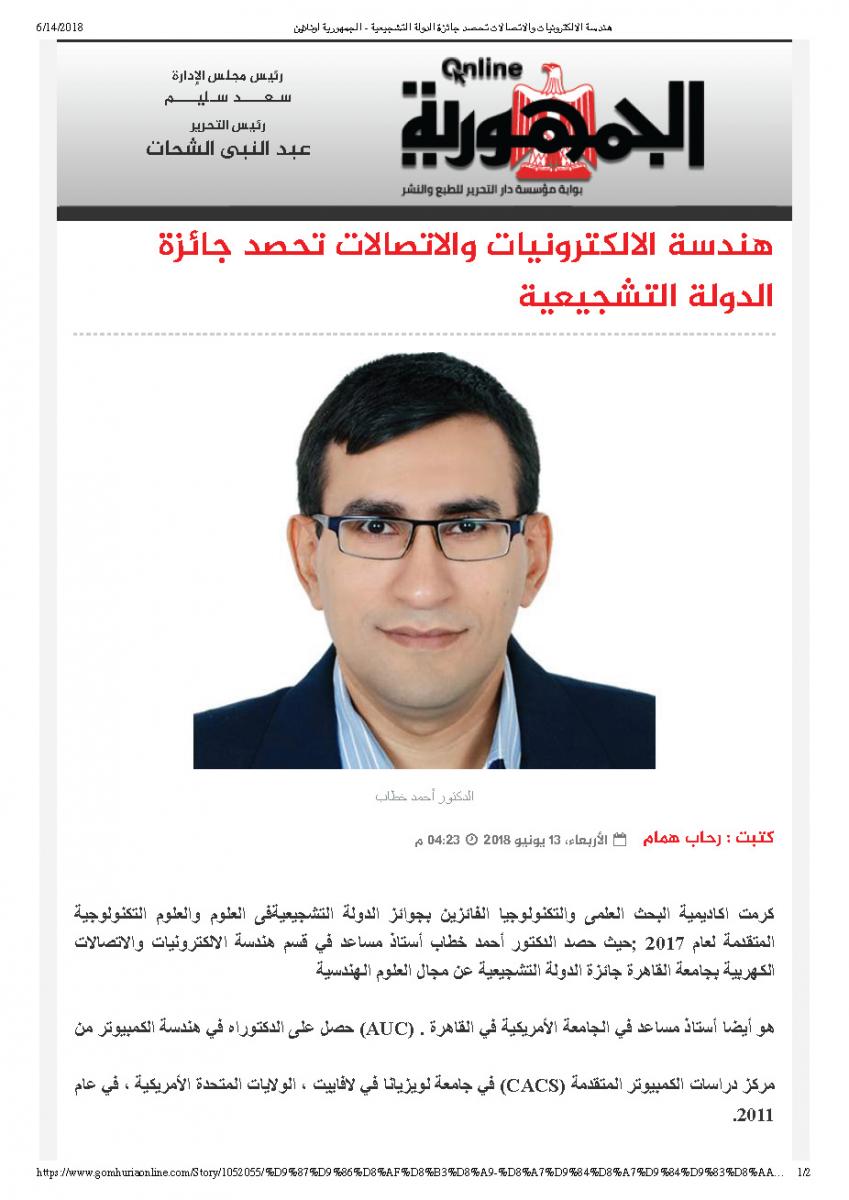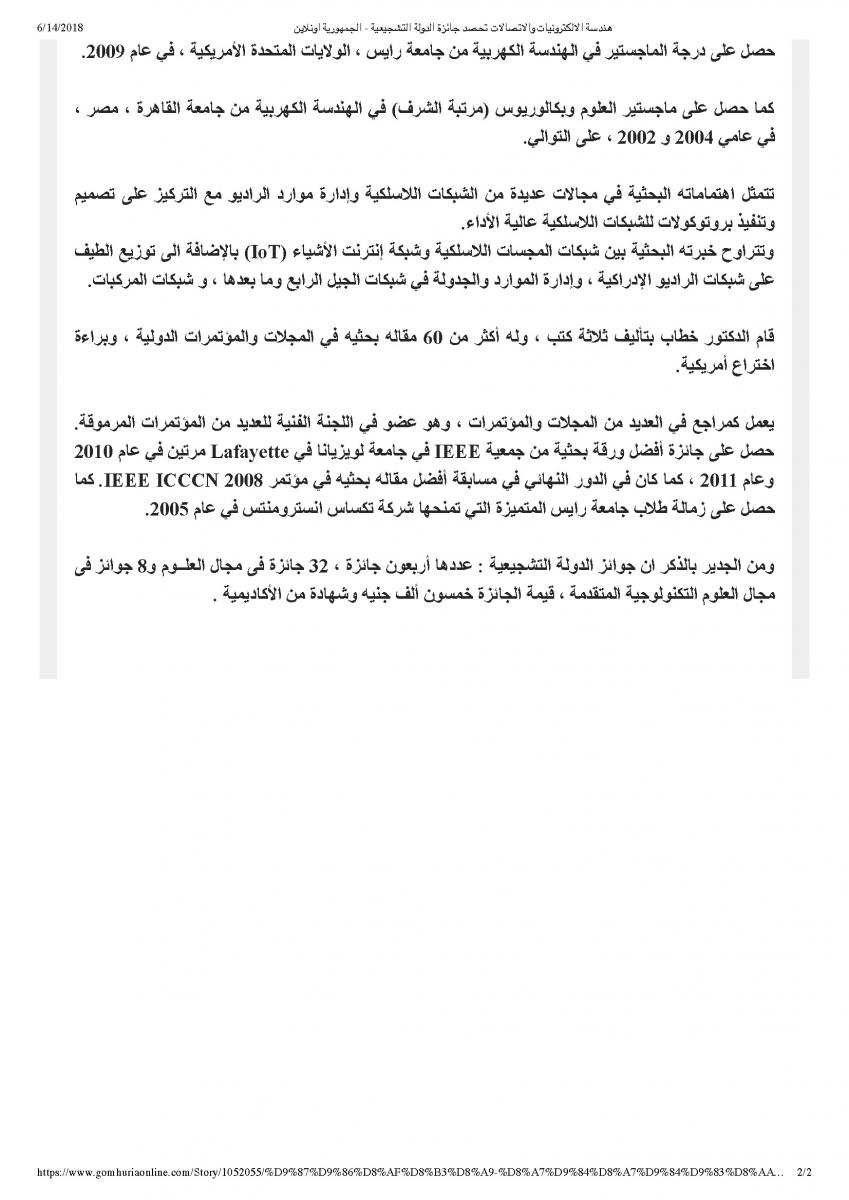 It is with great pleasure that EECE Department congratulates Dr. KHATTAB for this well-deserved recognition, and wishes him more achievemnts in the years to come.