Call for Participation in Innovation Competition "IBTIECAR", organized by TIEC - Deadline : 15 June 2013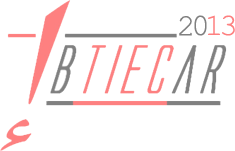 Overview
Innovation Recognition program for the students was launched by the Technology Innovation and Entrepreneurship Center (TIEC) in 2012. TIEC aims to drive innovation and entrepreneurship in information and communications technology sector (ICT) for the benefit of national economy.
Consistent with our mission to make Egypt a regional hub for innovation and entrepreneurship, and in the quest for discovering talented people and innovative ideas, products, or services to be recognized and communicated to the community, Tiec is launching the second round of Ibtiecar "TIEC Graduation Projects Competition" for academic year 2012/2013 The competition is launched in cooperation with Multinationals and MCIT affiliated organizations, for technical universities' students in the graduation year, recognizing the best graduation projects in this year.
Website: www.tiec.gov.eg/IbTIECar2013
Facebook: https://www.facebook.com/IbTIECar
Objectives
The purpose of this award is to:
Discover the innovative young talents, and ideas, and link them to the industry.
Encourage people to develop new solutions that are aligned with the trend technologies.
Recognize innovation efforts, and hence fostering innovation culture in the coming generations.
Support innovative ideas, development and commercialization.
Main Technology Tracks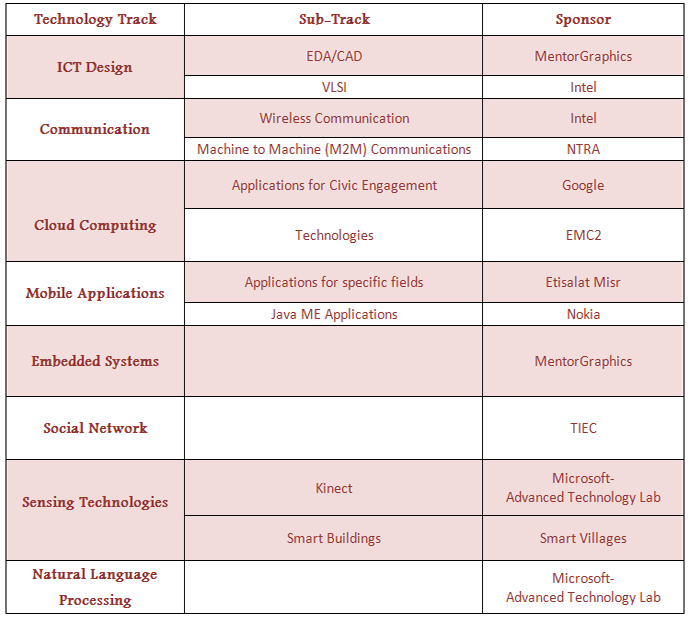 Time Line