Prof. Ahmed NADER (EECE1992) wins Cairo University "Scientific Distinction Awards in Engineering Science" for 2018
Results for the 2018 Cairo University Awards have been posted on the website for Cairo University on 12th September 2019. The EECE Dept. of Cairo UniversityIt announces - with great pleasure - that Professor Ahmed NADER (EECE1992) has received the " Scientific Distinction Award in Engineering Sciences" for the year 2018.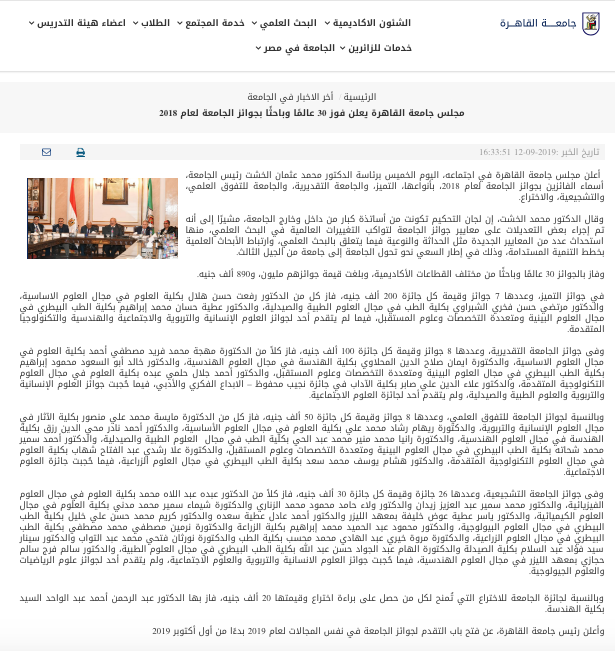 All members and affiliates of the EECE Dept. at Cairo University congratulate Prof. NADER on his great achievemnt and wish him continued success.